This article was published in August 2016.
Please see
News & Campaigns
for more recent information.
BCC Services Devolution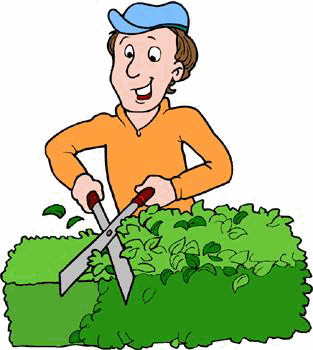 In April of this year Bucks CC devolved some of its services to Edlesborough Parish Council this included the cutting of the grass verges within the 30mph limit, keeping some of the Rights of Way clear and maintenance of street signs etc. BCC has now informed us that they are unable to carry out some of their retained responsibilities as they have no funds for it.
The Council is currently investigating the costs of taking responsibility for the spraying of weeds in the kerbside and clearing additional Rights of Way. We expect to be able to address these issues this year.
Hedge Cutting
Following guidance from the NFU, RSPB & RHS the parish council will not be carrying out any hedge cutting throughout the villages between 1st April and 31st August unless the hedge, tree or shrub overhangs a highway or any other road or footway to which the public has access so as to endanger or obstruct the passage of vehicles or pedestrians, or obstructs or interferes with the view of drivers or vehicles or the light from a public lamp, overhangs a highway so as to endanger or obstruct the passage of horse-riders.
The Brownlow Avenue and Pastures hedges are planned to be cut in early September.
The parish council asks parishioners to ensure that the planting around the boundaries of their properties does not cause a danger or inconvenience to others.
Reporting Pavement, Pothole, Fly Tipping & Rights of Way Issues
Please report any pavement issues, potholes, and Rights of Way issues to http://www.transportforbucks.net/Tell-us.aspx If possible please take a photo of the problem and upload it when making the report.
Please report fly tipping to http://www.buckscc.gov.uk/environment/waste,-recycling-and-treatment/flytipping/report-fly-tipping/ or call 01296 480771 or 0845 330 1856.
Edlesborough Parish Neighbourhood Plan
The Council thanks parishioners for taking the time to attend the Open House Events in July and will share the results with the parish once they have been collated and analysed. Please see the separate article in this edition of Focus.
Vale of Aylesbury Local Plan
The draft Vale of Aylesbury Local Plan has now been published. This covers the development plans for the entire AVDC area.
The next stage is an 8 week consultation on the draft version of the plan, taking place between the 7 July and 5 September 2016. A series of drop in sessions will be held and details of these can be found on the website aylesburyvaledc.gov.uk/vale-aylesbury-local-plan-draft-plan.
The evidence that has been prepared to support the draft plan can also be found at aylesburyvaledc.gov.uk/supporting-evidence.
All parishioners can comment on the draft plan during the consultation period.
Thames Valley Police
The Police and Crime Commissioner for the Thames Valley would like your views on policing and crime.
This summer, the Office of the Police and Crime Commissioner is seeking views from the residents of Buckinghamshire, Oxfordshire and Berkshire on policing and crime. This feedback will help inform the Police and Crime Plan which sets the priorities for Thames Valley Police for the next 5 years.
What concerns you about policing in your area? What would you like Thames Valley Police to prioritise with regards to crime? Have you been a victim of crime and would like to feedback your experience?
To give your views, you can complete a short online survey at thamesvalley-pcc.gov.uk/survey. It should take no more than 10 minutes to complete and will be open until Friday 30th September 2016.
If you would like a copy of the survey posted to you, please contact the Office of the Police and Crime Commissioner on 01865 846780
Allotments
Edlesborough Parish Council currently has vacant allotments. Anyone wishing to take on an allotment should contact the Parish Clerk. Fees are £1:80 per pole and plots range in size from 5 – 20 poles.
Speedwatch
The EDaN Traffic Management team are looking for volunteers to help with their new Sentinel device. If you have an interest in slowing down traffic in the villages or are concerned about Road Safety, please contact Louise Turner on 01442 843123 or by email at [email protected]
Edlesborough Parish Council Meetings
The next Edlesborough Parish Council Meetings will take place as follows
Edlesborough Memorial Hall, Thursday 15th September 2016
Northall Village Hall, Thursday 20th October 2016
The meetings will commence at 7:30pm. All Parishioners are welcome to attend all Ordinary Parish Council meetings and may ask questions, raise issues and give suggestions during the Open Forum before the formal start of the meeting. The full minutes of the Parish Council meetings are normally available to view on the website or from the Parish Clerk.
Contact Information
Website: www.edlesborough-pc.gov.uk
Facebook: www.facebook.com/EDANParishCouncil
Clerk to Edlesborough Parish Council: Penny Pataky, 01525 229 358 or email: [email protected]
Please note office hours are Monday-Friday 10.30am-2.30pm. Messages may be left on an answer phone outside of these hours.
Focus - August/September 2016 was published on August 2, 2016